As announced, we will devote the following articles to our toolbox. In this article, we look at the tools of Spatial Services. In the area of Spatial Services we use Isochrone Maps and Routing/Directions.

Isochrone Maps:

Isochrones are "lines of equal time or equal occurrence of an event. Isochrons are represented on reachability maps." (Wikipedia)

An isochrone map is a scale representation of the accessibility of a location on a map used in geography and urban planning. For this purpose at least one location is defined and on the basis of an isochrone the accessibility of all other locations of the area is determined. The accessibility here means the existence of paths or routes.


The following examples illustrate this: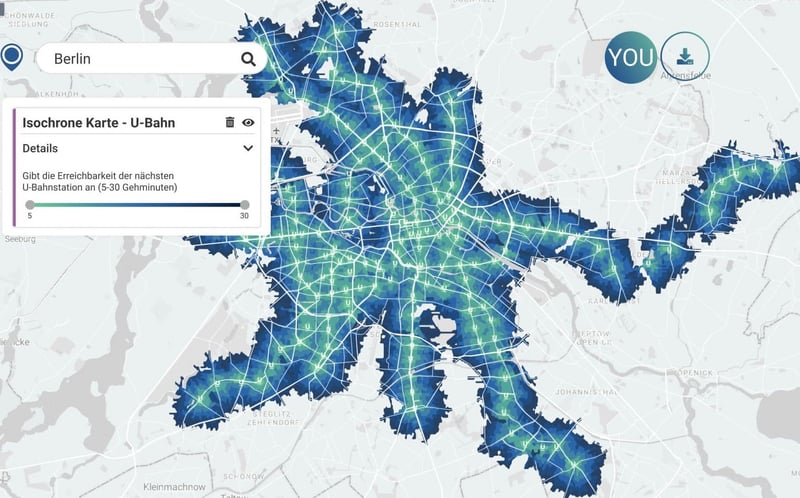 Map 1: Isochrone maps around subway stations in Berlin
Here you can see an isochrone map that shows the accessibility of the nearest subway stations in Berlin. Depending on the color, these are located within 5 to 30 minutes walking distance. You can quickly see from which areas it only takes a few minutes to the nearest subway station and where you should plan more time.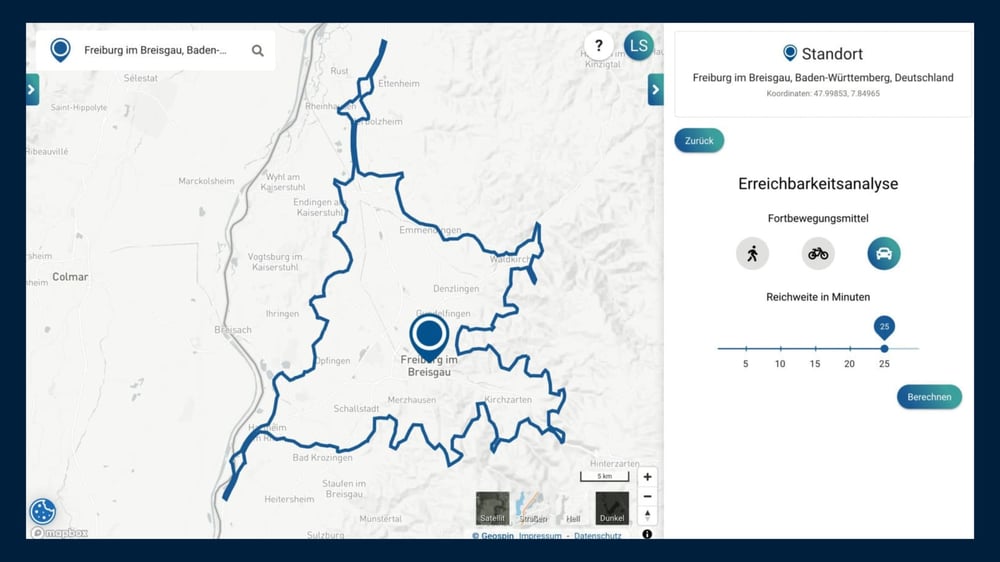 Map 2: Isochrone map from our portal, means of transport: car
On this picture you can see an accessibility analysis directly from our Location Intelligence Portal. It shows how far you can drive in 25 minutes from the center of Freiburg. Alternatively, you can choose another means of transportation, i.e. how far you can get by bike or on foot.
Routing/Directions:
Now that you know how far away a chosen location is, it is still important to know which directions to follow. In order to achieve the most accurate routing possible, which also predicts the time precisely, some factors must be taken into account. Among other things, it is important which vehicle is used. In our portal you can distinguish between on foot, by bike or by car. It is not linear distance between two locations that is calculated, but the actual path. Map 2 shows the impact of this. Even if the 25-minute travel time is calculated with car in all directions from the Geospin Marker, you can see that the distance on the north-south tangent differs significantly from the east-west tangent. The reason for this: the autobahn plays an important role in the chosen vehicle, and this is where the A5 runs. If you were traveling by bike, the map would look very different.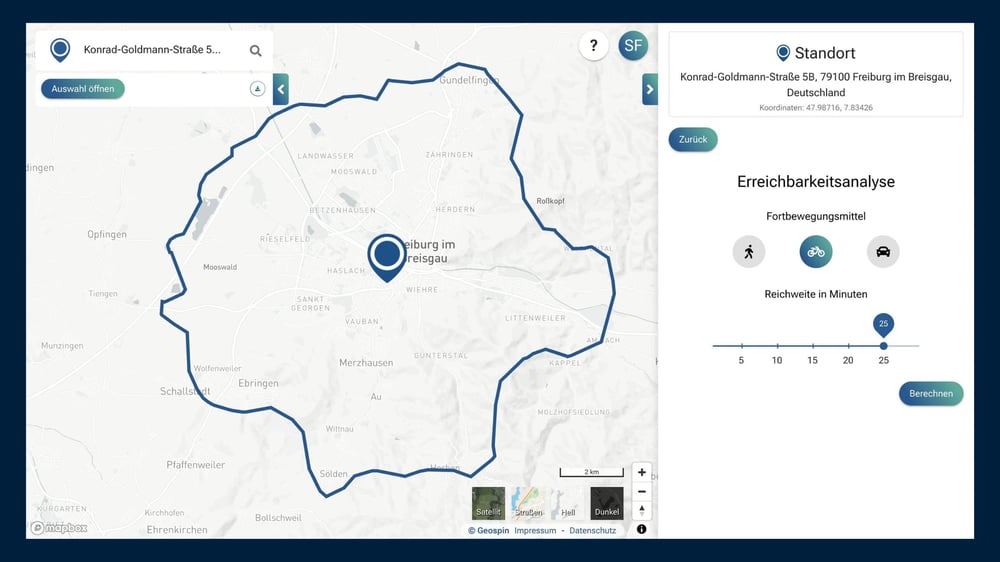 Map 3: Isochrone map from our portal, means of transport: bike


The isochrone maps with the means of transport bike and car differ significantly in form: in 25 minutes by bike, the accessibility around the starting point is visually much more even, since the routes used are quite comparable to each other.


What can isochrone maps be used for in practice?

When planning a secure network operation, the travel time calculation is of fundamental importance. If there are disruptions in the network, the fitters must be able to cover the entire network area within a travel time of 25 minutes. The calculation of isochrone maps around the locations of the fitters makes it possible to see whether the entire network can be covered or where more fitters should be located. Another possible application of isochrone maps is when planning new sales locations. The calculation of isochrone maps around current sales locations can show in which areas further locations could be opened. Isochrone maps are particularly useful when several accessibility maps are calculated at the same time and can be used in a variety of ways.



Are you curious and want to test our portal yourself? Register for free!